This article will lead you through the most effective means to deal with a number of scenarios relating to your computer's password.
I have Forgotten my Password
If you have forgotten your most recent password please go to the ICT Helpdesk between the hours of 8:00am & 4:00pm and request a new password. One of the HelpkDesk technicians will assist you with creating a new password
Somebody knows my Password or my Password has Expired
If you know or suspect that someone else knows your password or you are being prompted to reset your password, here is what to do:
1. Go to the library and log into a computer with your current username and password.
2. On completion of the login, press the keyboard keys Ctrl+Alt+Delete together  (ie press the 'Ctrl' key and hold it down with one finger then press and hold down the 'Alt' key with another finger  then press the Delete key) and a window like the one shown below will pop up.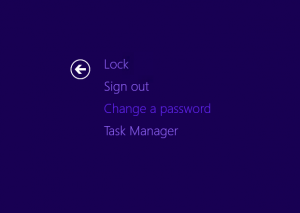 3. In this window , click on the option that says  'Change a Password'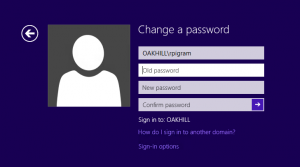 4. You will now be required to fill in the following fields:
a. Old password (this is your most current password, that you used at Step 1)
b. A new password … and remember it must be at least 6 characters (a-z, 1-9)
c. Confirmation of your new password (so re-enter your new password) and click on the arrow to confirm changes.
5. When the steps above have been completed, you will get confirmation that your password has been changed.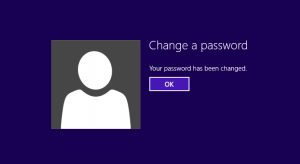 6.  Press "OK" to complete the process and your new password has been created.
Should you have any issues with this, please email the ICT Helpdesk by using the following link: Email the Helpdesk