NOTE: If a Staff MacBook Please come to the IT Service Desk as the password reset affect ALL services
NOTE: This is only for BYOD or Personal MacBook Devices
This Guide will lead you through the process of changing your Local Password on your Macbook.
1. Find the System Preferences "cog" in your Dock
2. When the System Preferences window opens, locate and click on the Users & Groups icon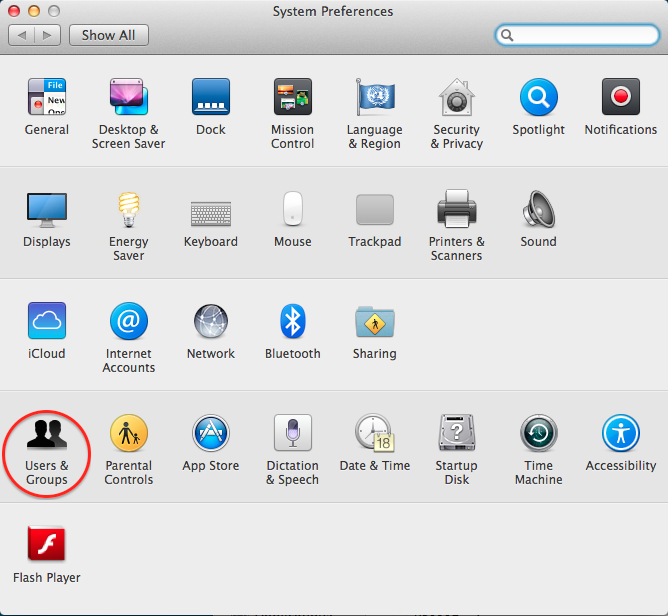 3. Locate the User Account whose password you wish to change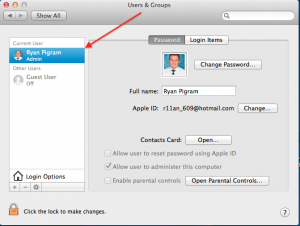 4. Click on the 'Change Password' button as shown below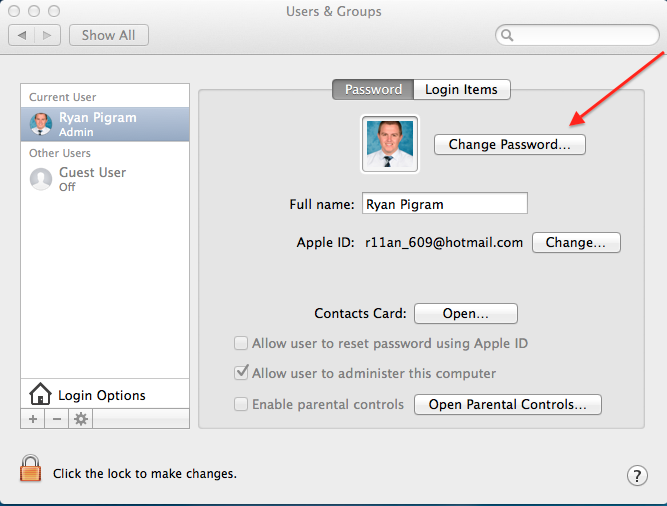 5 (a) in the 'Old password'  box, enter your old password (which, of course, is your current password and the one you want to change); then (b) in the 'New password' box, enter your new password; then (c) confirm the new password by entering it again in the 'Verify' box; then (d) optionally enter a hint that will help you in the event that you should forget you password. See screenshot below.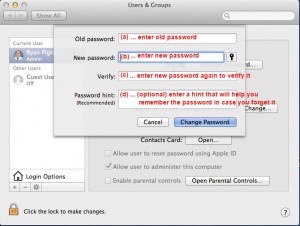 6. Finally, click the 'Change Password' button to complete the task of changing your password.
Should you have any issues with this, please email the ICT Helpdesk by using the following link: Email the Helpdesk