1. Open a browser (Google Chrome is best) and browse to https://sentral.oakhill.nsw.edu.au/portal
2. Click on the red-coloured link at the bottom of the login window which says 'Forgot Password?' as shown below.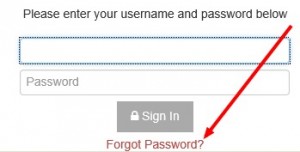 3. Enter your email address in the space provided
4. Click on the 'Reset Password' button, as shown below.

5. Check your inbox. You will be sent an email with a link that will allow you to reset your password.
Should you have any issues with this, please email the ICT Helpdesk by using the following link: Email the Helpdesk