Please complete the Adobe License Request form first, to be assigned an Adobe software license. The Adobe license grants you fully-licensed functionality and access to the Adobe Suite as per the school agreement with Adobe.
The form is available in your Oaklife account.
After submitting the form, you will receive a generic email from message@adobe.com, explaining access to Adobe Creative Cloud has been granted. See below screenshot of email received from Adobe.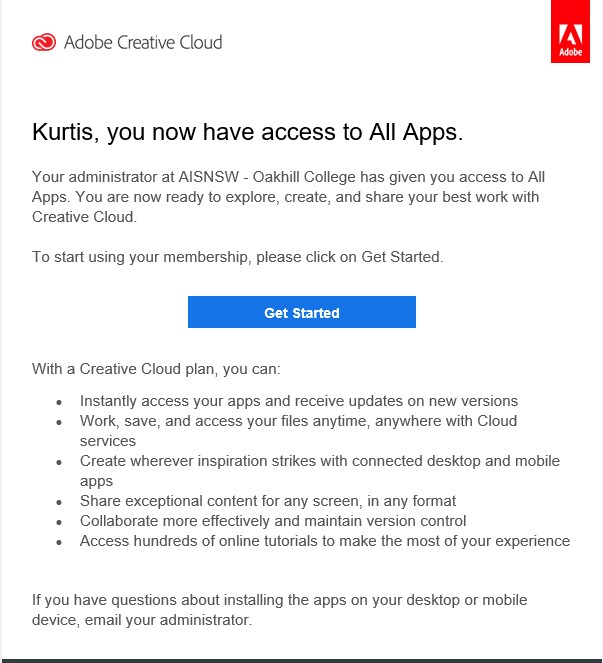 Please click on the blue "Get Started" link – this will redirect you to the Adobe Logon page. Type your school email address and select the "continue" button. The school login page will appear – type your school username and password.
You will be transferred back to the Adobe website. A list of Creative Cloud applications will appear – click on the download link underneath the required application (For example; Photoshop, InDesign, Illustrator, etc).
In order to download the chosen application, you will need to fill out the following details (Skill Level, Student and Myself Only). We have attached a screenshot below. Select "Continue" when ready.
Open the downloaded file from your computer – you may require Administrative Privileges to proceed with the install. *This is your computer username and password.
The installation of your chosen application may take 15 – 30 minutes depending on your internet speed. The program will automatically open once installed.
The Creative Cloud Desktop Application will install in the background on your device. We will use this tool to install any additional Adobe applications from this point forward.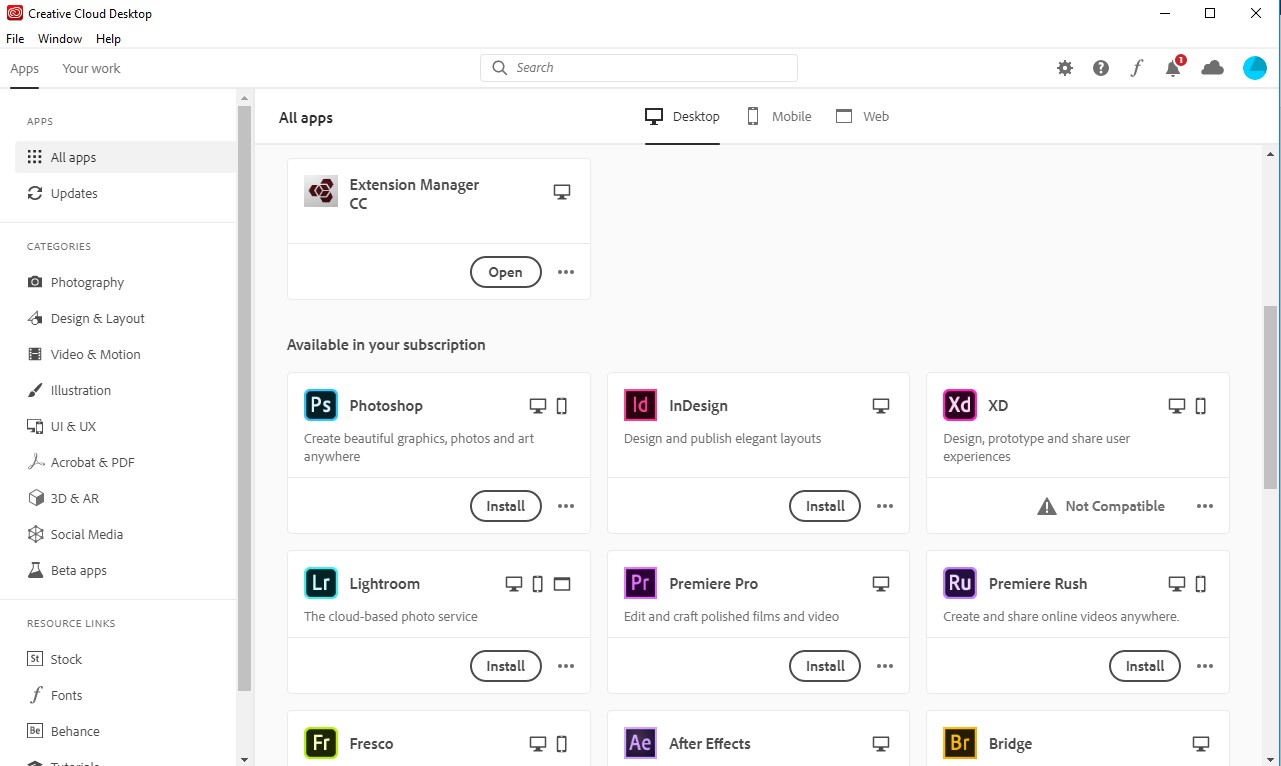 To access the Adobe Desktop Application, use the Start Menu (Windows) to search for the program. You can use the Spotlight Search or the Finder Window (Mac).
If you have any issues with the installation, please contact the ICT Services Helpdesk using the following email address: helpdesk@oakhill.nsw.edu.au