This article will lead you through the process of changing your default PDF reader to Adobe Acrobat Pro.
1. Locate a PDF document saved anywhere on your PC
Windows 8 users please note: PDF documents are defaulted to open with Microsoft's own "Reader" application (the orange book icon shown above is telltale when pdfs are associated with the Microsoft reader  ). 
2. Right-click on your PDF document and then click "Open With"; now click "Choose Default Program".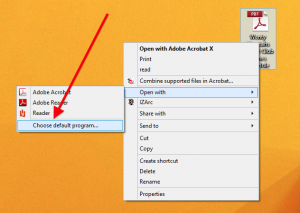 3. A list of available PDF readers is presented to you. Click to select "Adobe Acrobat" from this list.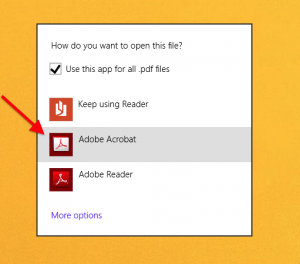 4. Your PDF document is now associated with Adobe Acrobat Pro and will display the familiar Adobe icon instead of the Microsoft one in screenshot 1 above.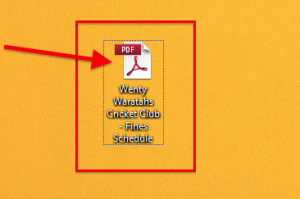 Your PDF documents will now open automatically with Adobe Acrobat Pro..
Should you have any issues with this, please email the ICT Helpdesk by using the following link: Email the Helpdesk