Resetting your Password
This works for the different categories of Parents, Students and Staff. Follow this procedure to reset your password if you are one of these.
1. Open a browser (Google Chrome is best) and browse to the Oakhill College Website https://www.oakhill.nsw.edu.au/
In the top right hand corner, click on your category (Parent, Staff or Student).
This will take you to the login page.
2. Click on the blue-coloured link at the bottom of the login window which says 'Forgot my Password' as shown below.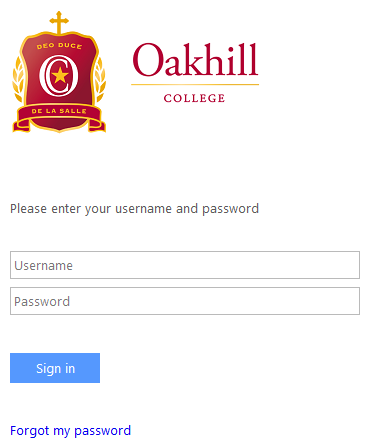 3. Enter your email address in the field titled 'Username' and then select how you would like to receive the link to change your password.

4. Check your email Inbox or SMS messages for communication from 'Cloudwork'. After receiving your password reset code, please enter the code where shown in the following image: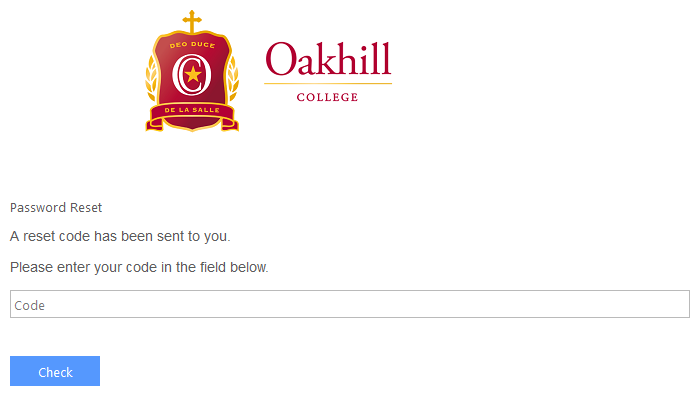 5. After entering the code that you were sent and clicking on the blue 'Check' button, you will be asked to enter your new password.
6. Click the blue 'Change Password' button ton complete the process.
Should you have any issues with this, please email the ICT Services Helpdesk by using the following link: Email the Helpdesk