NOTE: Microsoft Silverlight is required for the streaming service to work
NOTE: Google Chrome No longer support Microsoft Silverlight therefore will not work with this service
Open a browser (Internet Explorer, Firefox, Safari etc) and type in the Clickview Live web address which is live.oakhill.nsw.edu.au
Please note: this service is not available without an active Network Connection and can only be accessed on campus.
Once you have accessed live.oakhill.nsw.edu.au you will be taken to the following page: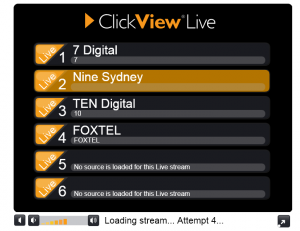 Once you reach this page, you will be able to view all the available stations currently showing on the Oakhill Clickview Live service.
Click to select the station you want to watch and wait a few moments for the connection to load.
You can then view the program from anywhere inside the school ,  as shown below.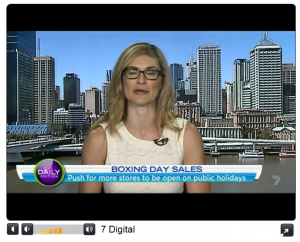 Should you have any issues with this, please email the ICT Helpdesk by using the following link: Email the Helpdesk