1. Login to parent portal (https://sentral.oakhill.nsw.edu.au/portal) and click on the required child's photo at the top of the window that opens.
2.  Click on the arrow next to 'Dashboard' above and choose "Wellbeing" from the drop menu.
3. Click "Incidents" to view any report for: Demerits, Merits, N-Awards or Minimum Standards as shown below.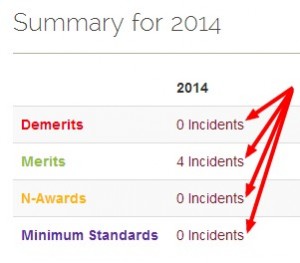 Should you have any issues with this, please email the ICT Helpdesk by using the following link: Email the Helpdesk