This article will lead you through the process of configuring your school Email in Outlook.
1. Click on windows icon and  type outlook on search bar, than open outlook App, as shown below.
2.Type your email address, As shown below and click on Connect.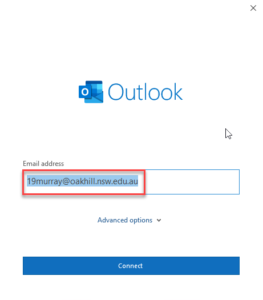 3. Enter your email account password and make sure you tick "Remember my credentials" option and than click on OK.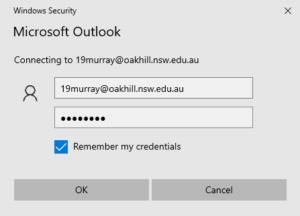 4. Click on Done, As shown below.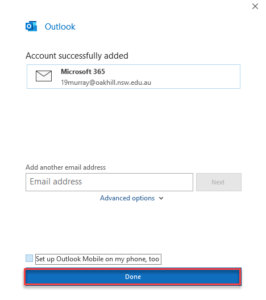 5. Microsoft Outlook configuration process has been finish now, You will be able to view your Oakhill College Mail box and see all your Mail and Folders. As shown below.

Should you have any issues with this, please email the ICT Helpdesk by using the following link: Email the Helpdesk