How to Access Hapara
What is Hapara?
Much of the work done by students in Year 7 and Year 8 under the REAL program is stored in their individual Google Drive accounts. Hapara is a tool that lets you view their Google Drive and access the documents, files and teaching/learning resources in there.
Access to Hapara
Direct Access
One way of accessing Hapara is to open a browser and enter this web address:
http://parent-portal.appspot.com/oakhill.nsw.edu.au .
You can then bookmark the address as a favourite for future access. See below for login details.
Access through the Parent Portal
These instructions now assume that you have already created a Parent Portal account and entered the student access key for your child. If you haven't done so, please refer to the document 'Sentral Parent Portal Access – Step-by-Step Guide'.
Login to the Parent Portal (https://sentral.oakhill.nsw.edu.au/portal)
At the top of the window, click on the 'Applications' arrow and select 'Hapara ...'

Login Credentials
Username: your child's school login name
Student ID: your child's school Student ID number (see example below)
You will need to get this information from your child.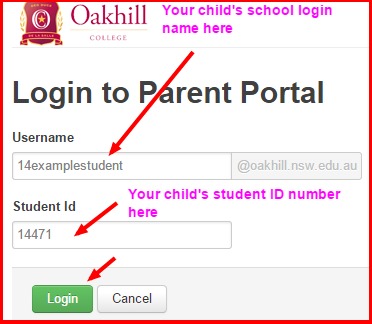 You will be able to see your son's Google Drive Folder on the left of the window, as shown below.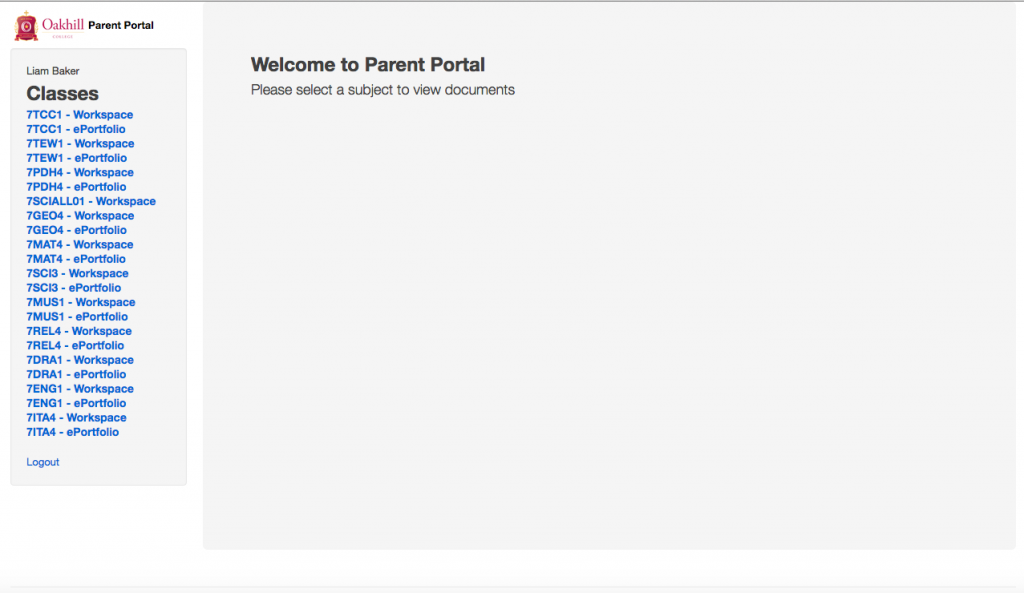 Click on any listed folder and, if there are any documents inside it, the document names will be displayed.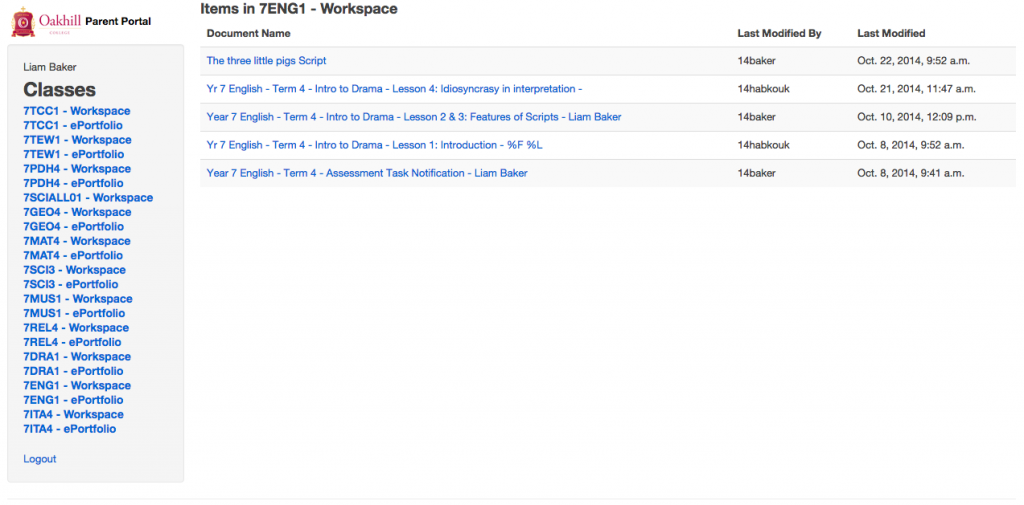 To view the contents of any of the document, click on its name.
Note: you can only view documents; you cannot edit them.
A preview window will appear and you can read the text of the document.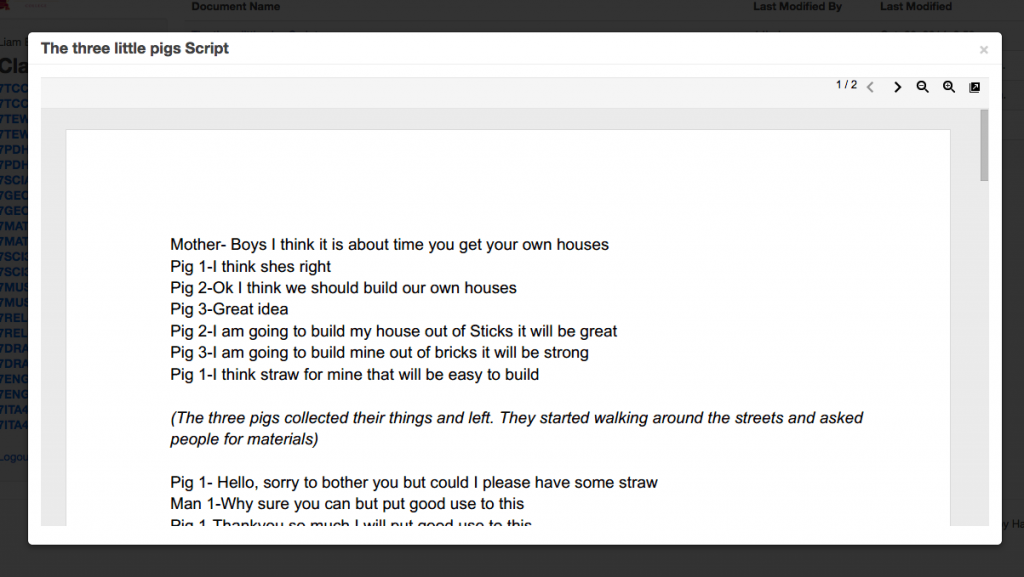 Should you have any issues with this, please email the ICT Helpdesk by using the following link: Email the Helpdesk