Pretext
By Default, Mac OS X will open all PDF Documents in its native PDF Reader "Finder" unfortunately this will not allow a number of the functions embedded in the Oakhill College PDF Forms to be completed correctly. (I.e. Save and Submit and Forward to Email).
This article will lead your through the process of completing Oakhill College forms on a Macbook.
1. Download a Copy of the PDF Document you wish to complete to your Desktop. As shown below.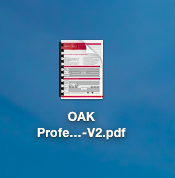 2. Right Click on your PDF File and Select "Open With" As shown below.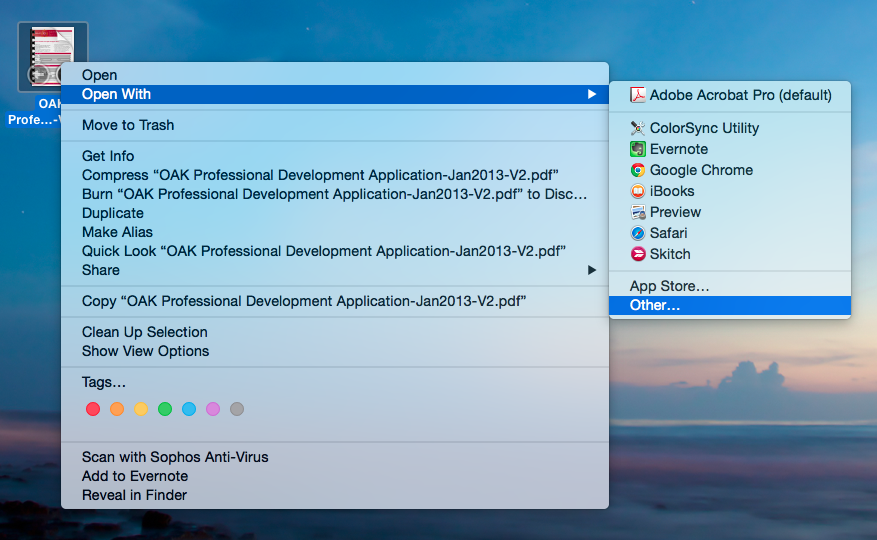 You will notice a list of programs capable of opening PDF documents will appear on the right hand side. If Adobe Reader or Adobe Acrobat Pro appear in this list, you can simply select either of those programs. If they do not appear, please select "Other" as shown above.
3. A window will now appear with your "Applications" folder, this will show all applications installed on your Mac. As shown below. Please select either Adobe Reader or Adobe Acrobat Pro depending on your preference. Both will allow the form to be submitted correctly.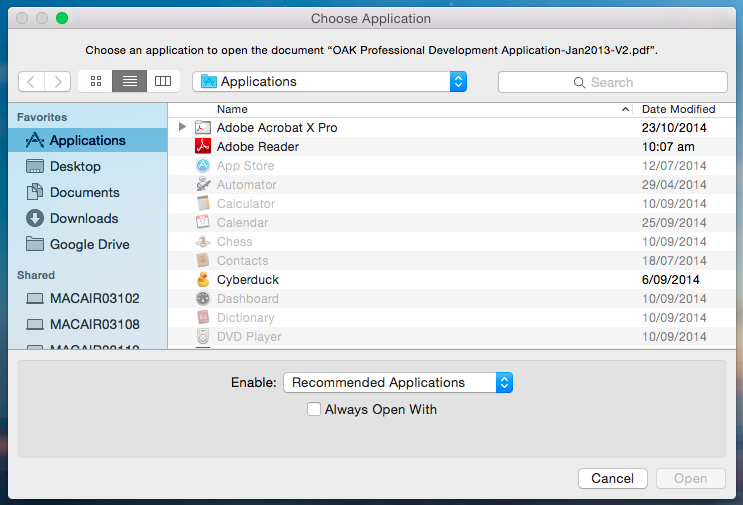 4. The selected PDF Document will now open in the program you have selected. As shown below. You will be able to complete and submit your document as required.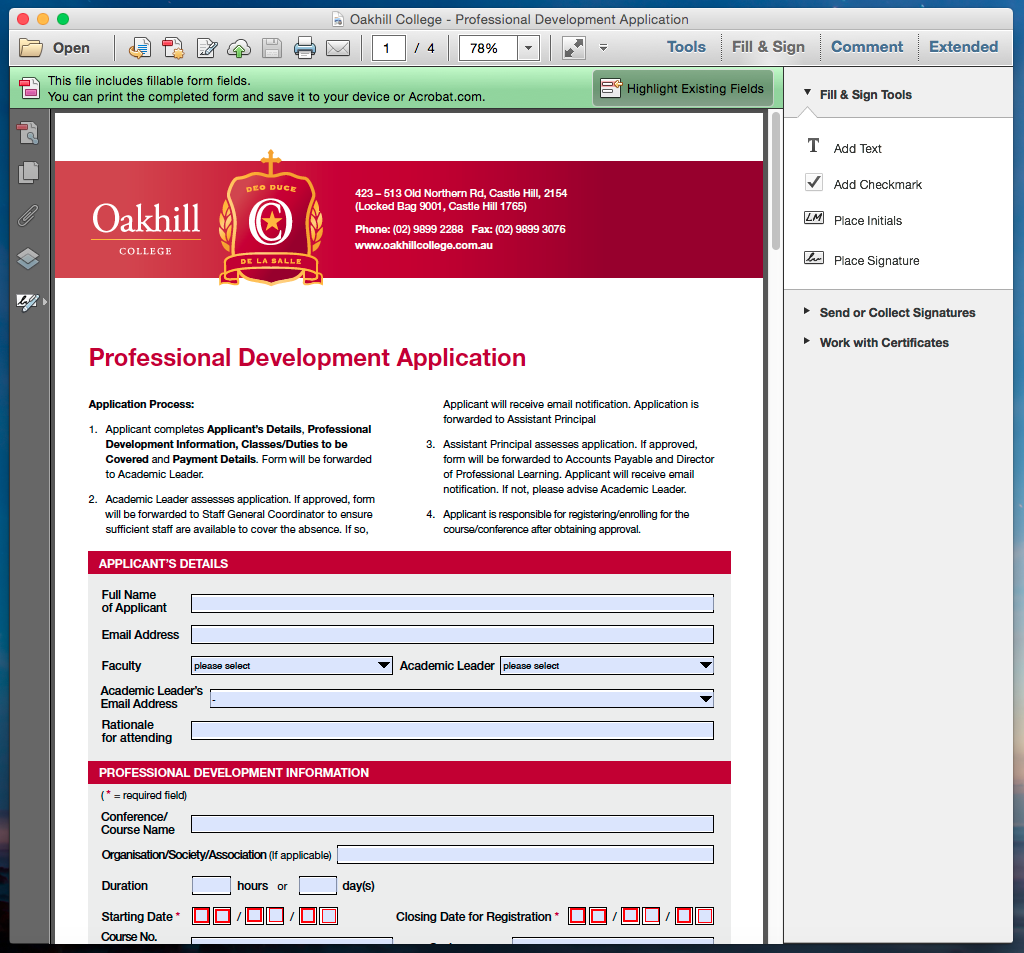 Please note, you may also be interested in KB0075 – Setting your Default PDF Reader (Mac).
Should you have any issues with this, please email the ICT Helpdesk by using the following link: Email the Helpdesk