Install the Papercut client agent onto your Mac.
Open Finder and go to Applications > Self Service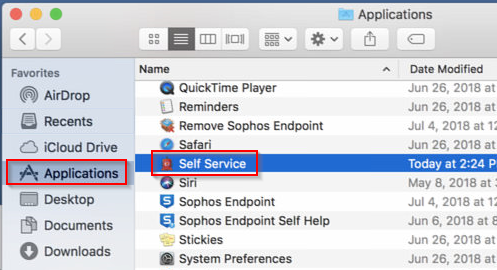 Enter your Oakhill username and password then press Enter to login to self service.
Select Printers from the left side menu.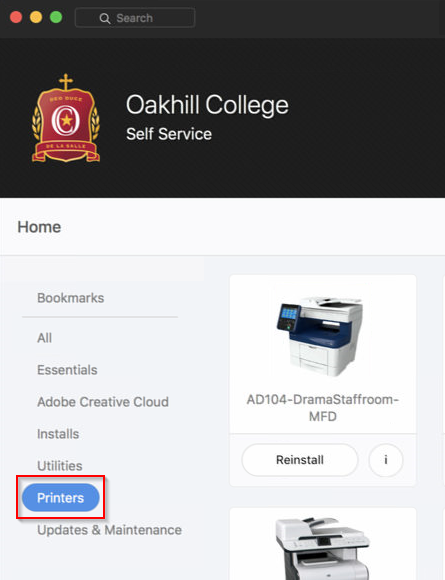 "MyPrint" has now been replaced with "FollowMe" print. Jobs submitted to the "FollowMe" queue are stored in a secure queue and can be released from any large Fuji Xerox copier by tapping your card.
Install the FollowMe Queue and the Papercut MF Client from Self Service.
Open the Papercut MF Client. A small popup will appear.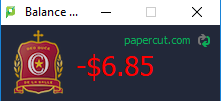 All staff have an initial balance of $0 and printing costs then accrue in arrears.
The client agent must be running in order to be able to print.
Some users may also have "direct" printer access to smaller black and white printers – print jobs are sent to the printer directly, no tapping to authenticate on the printer to release the job. Charging still applies to print jobs sent to these devices.
If you require access to a direct printer queue that isn't in your list of available printers, contact the HelpDesk